Why Attend?
Scandinavian Rail Optimisation is the key event in people's diaries to meet with the Infrastructure Managers and Rail Operators from Scandinavia to learn how speed of innovation and new intelligent technologies is key to the future of their operational success.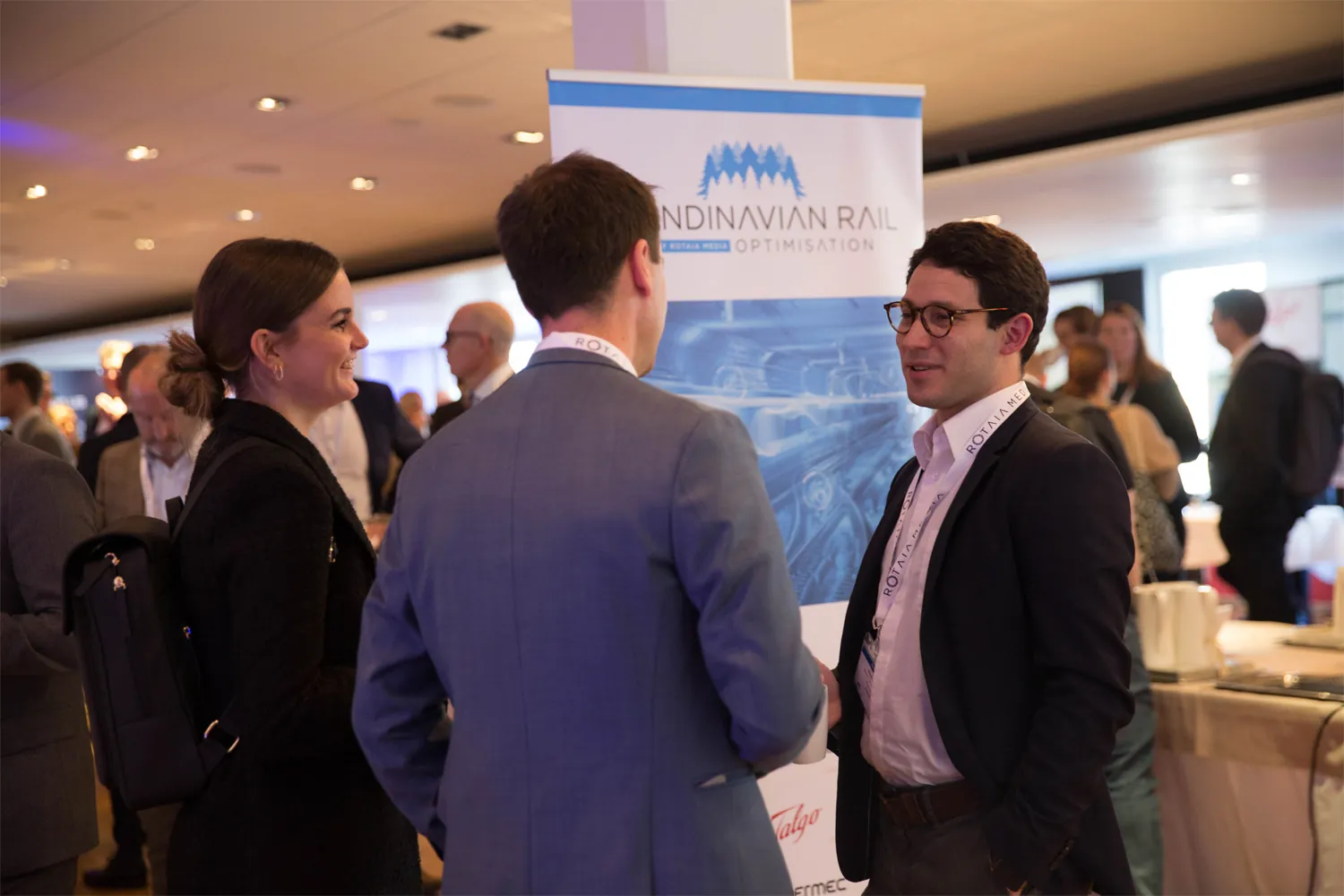 Why Now?
In recognising the need for better quality, improved reliability and greater customer service, there is no doubt that the Railways of Sweden, Norway, Denmark and Finland are world leaders in embracing change, and are recognised globally as digital trailblazers.
Read More
Travel is changing. Rail passengers and freight forwarders are no longer prepared to be the poor relation in terms of their transport mode of choice. Advances in digital technology mean that rail customers now expect a complete door-to-door solution, designed specifically for their needs. With ease of booking, ease of payment, real-time information and seamless transition between transport modes, rail customers now expect transport solutions which genuinely make it cheaper and easier to travel than with car ownership or via aviation options.
But whereas non-rail transport costs are falling, the rail sector continues to be further burdened by operational cost increases. The governments of the Scandinavian Region have long recognised that in order to make their Railways efficient, cost effective and fit-for-purpose for this century and beyond, significant investments must be made.
The governments and transport authorities of the region all recognise the correlation between modern railways and economic growth. As a result, they have now taken decisions to make their most significant rail investments of all time to ensure that the region's Railways provide integrated and inclusive, environmentally sound mobility by investing in the latest digital technologies. The investments planned are simply jaw-dropping: The Swedish government is making its largest infrastructure investment ever of €82.6 billion from 2022 until 2027 to modernise and develop country's infrastructure. In Norway, over the next 10 years, €33.5 billion will be invested to develop new infrastructure, improve maintenance, and to enhance the digitalisation of the railway sector. Denmark also has ambitious plans by investing €21.5 billion in rail infrastructure, whilst DSB (Denmark's leading operator) not so long ago finalised a 25-year lending agreement with the European Investment Bank (EIB), worth €500 million, for the acquisition of new trainsets. Over the next 9 years, the Finnish Transport Infrastructure Agency will invest €1469 million on 15 major rail projects, whilst Rail Baltica are investing a respectable €824 million which will enable necessary activities for further high-speed infrastructure development to connect the Baltic region with the rest of Europe.
Share expertise, win business
Opportunities exist at the conference for solution providers wishing to share their expertise, and ultimately to win business from the Scandinavian region. The day will comprise of a series of formal presentations and panel discussions where challenges and experiences will be shared, as well as solutions offered. Networking opportunities will take place throughout the day followed by a drink's reception at the end of the conference.
Read More
Who will you meet?
Infrastructure Managers, Train Operating Companies, Maintenance & Engineering Companies, System Integrators, Rolling Stock Manufacturers, Signalling Manufacturers, Consultants and Technology suppliers who are:
Heads of Technology
Heads of Innovation
Chief Information Officers
Chief Technology Officers
Directors of Procurement
Directors of IT & Strategy
Directors of Maintenance
Directors of Infrastructure
Directors of Operations
Digital Officers
Data Scientists
Heads of IoT & Big Data
Heads of Remote Diagnostics
Heads of Innovation
Heads of Data Analytics
Heads of Signalling and Telecommunications
Heads of Cyber Security
Managers of Asset Information
Heads of Digitalisation
Heads of Rolling Stock
Infrastructure Asset Managers
Technical Directors
Read More